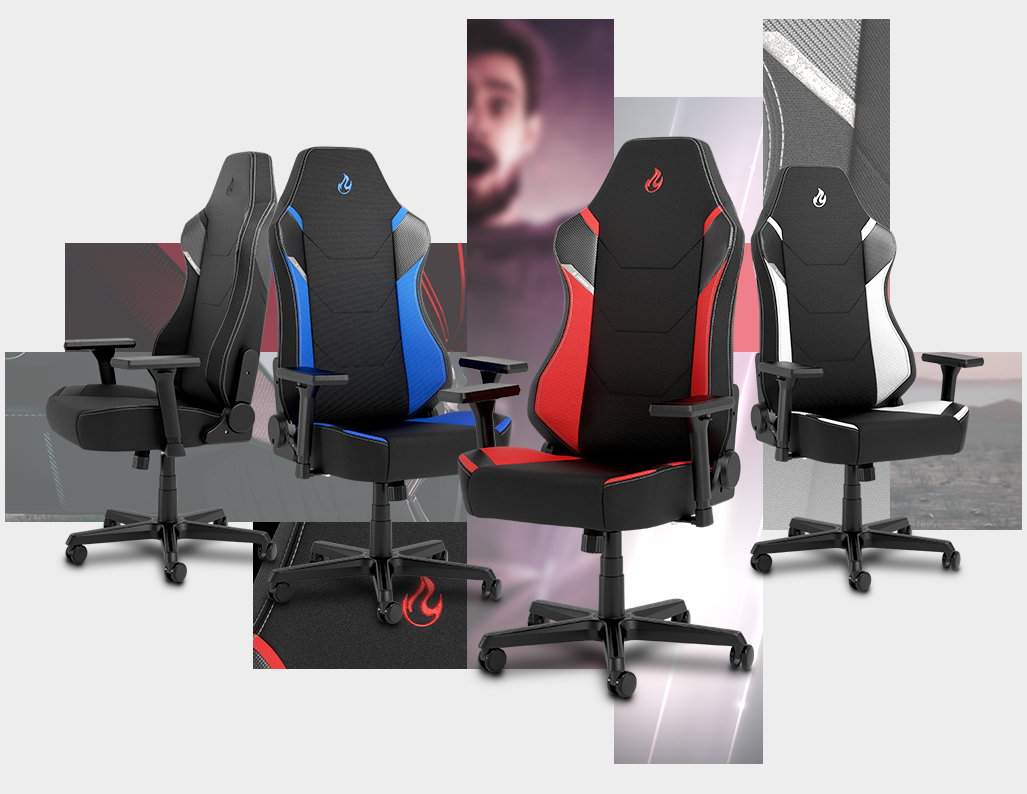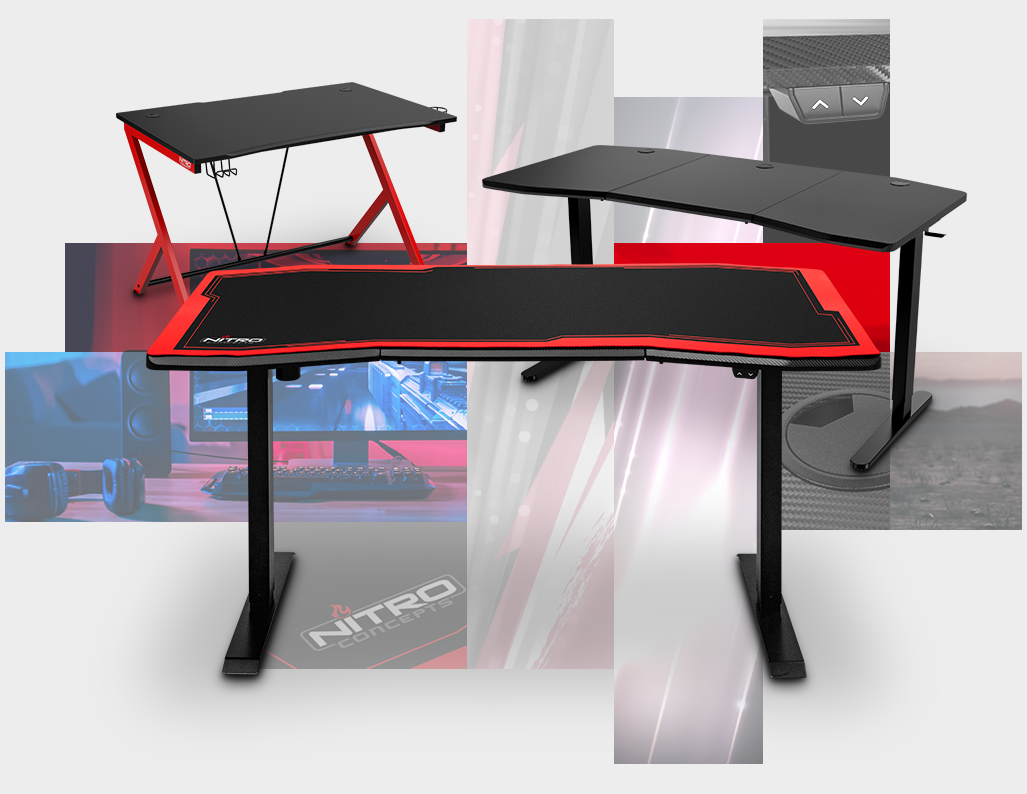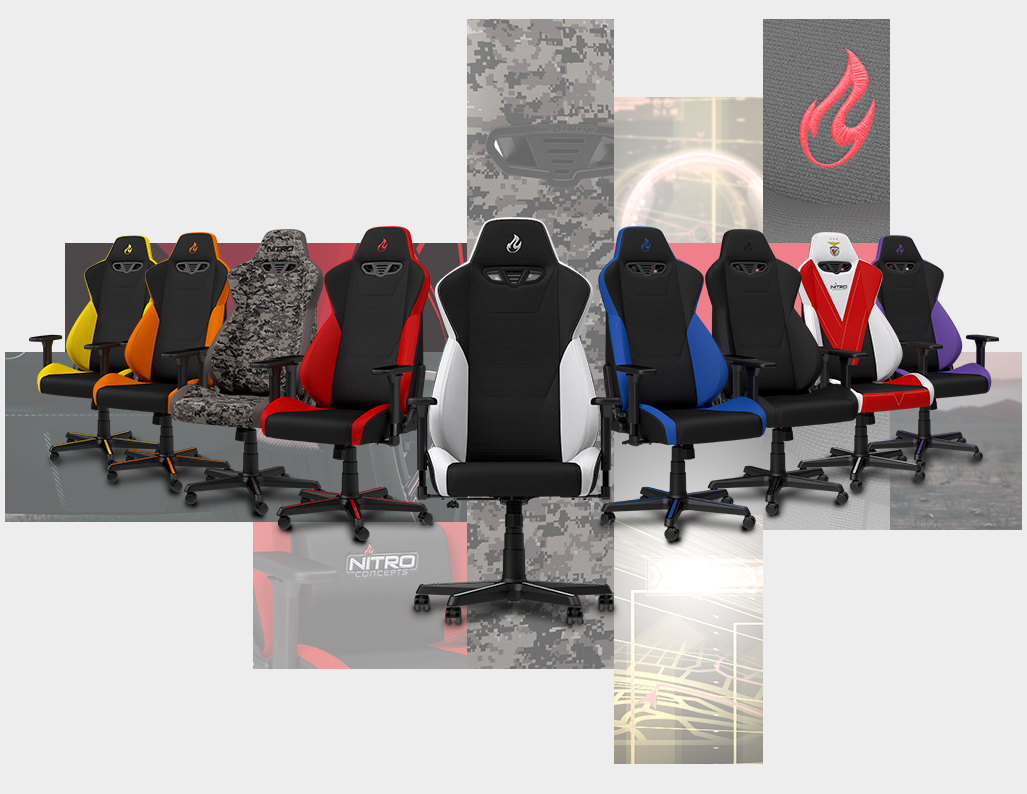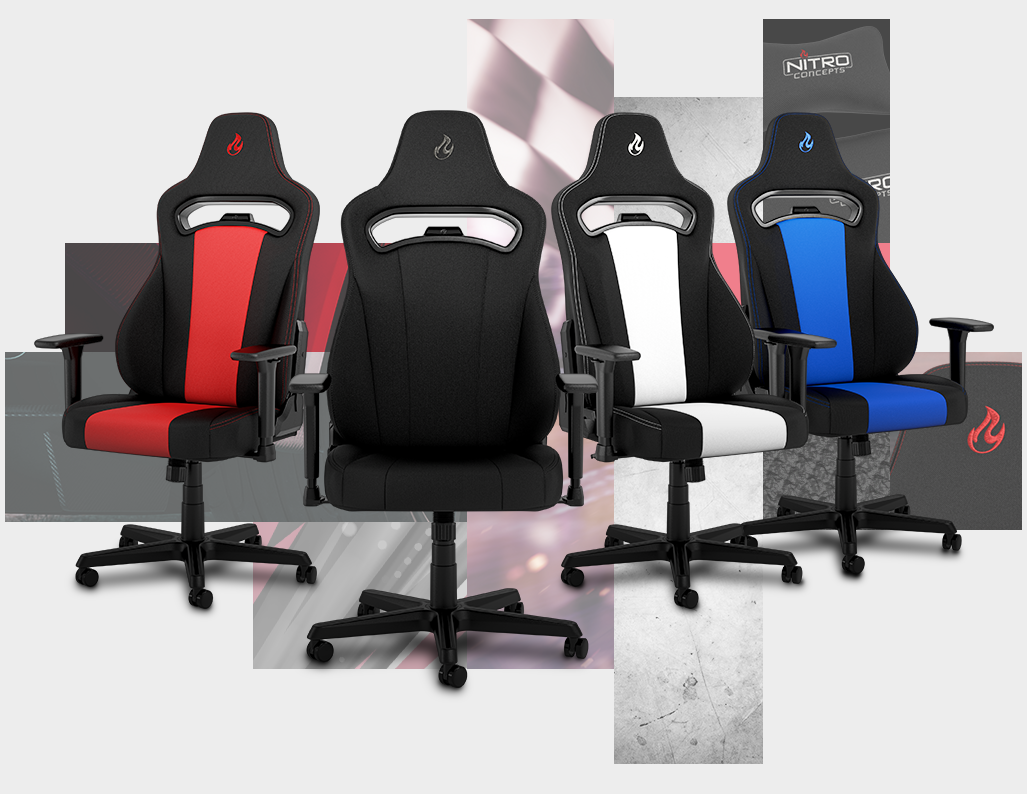 Enjoy

The Most Comfortable Gaming Experience you've ever had
Nitro Concepts

Awards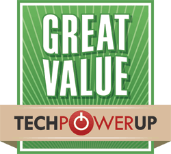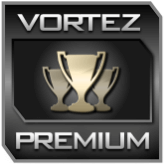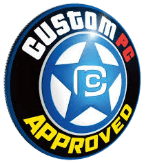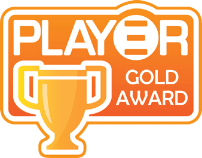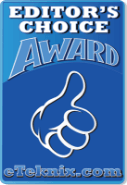 About

Nitro Concepts

Developed by seasoned textile industry veterans, all chairs by Nitro Concepts put a strong emphasis on ergonomics, design as well as functionality and are always available in various colour combinations. Thanks to their perfect comfort, hobby gamers at home and pro-gamers in the eSports scene alike are guaranteed to fully unleash their skills and potential.
The Nitro Concepts design team itself consists of passionate gamers who know exactly what matters when it comes to high-quality gaming chairs, since success at gaming can be heavily influenced by comfortable seating and a healthy sitting posture.
In addition, valuable user feedback is being incorporated into the design of each Nitro Concepts office chair. Because of this, all Nitro Concepts gaming chairs are not just made of high-grade materials, but also offer practical features along with a superb workmanship.
Instagram

#followtheflame

It's time to boost your setup - with high-end ergonomic gaming chairs, designed to perform.